The participants discussed project activities and dissemination events. The second Monitoring and Quality Reports were presented by the Project Coordinator. Two workshops were organized: the first one targeted alpha testing of the ALC Platform, where course designers uploaded their engineering problems; the second one was related to working out 2 evaluation forms (referring to IO3 and IO5) and discussing the organization of the mini-conference.
After the official closing of the transnational partner meeting, all partners visited the the Science Technology Park Nis, where they got familiar with its activities and the business initiatives of its members – start-ups and scale-ups. Possibilities for future cooperation between the tech parks and universities of the partner countries were discussed.
The meeting was very effective in terms of building trust, sharing knowledge and experience, and establishing new business contacts.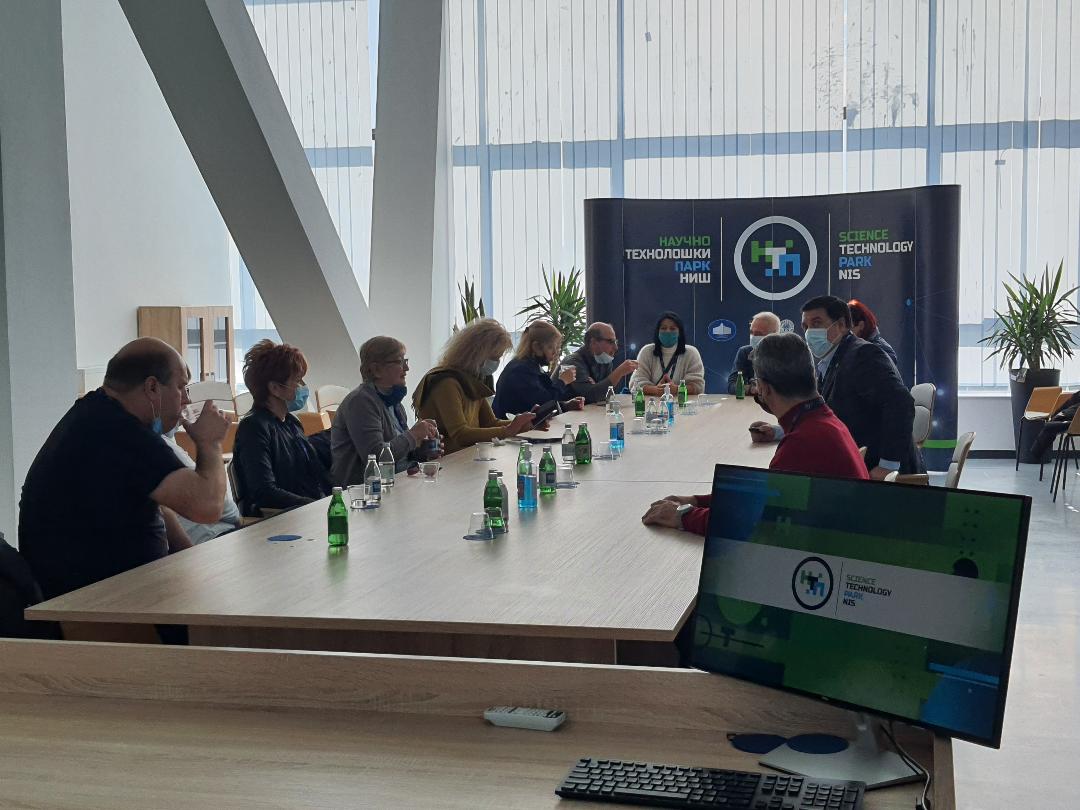 The second transnational partner meeting within Active Learning Community for Upskilling Technicians and Engineers project (allCUTE), 2020-1-BG01-KA202-079042, was held on 25th and 26th October 2021 in Nis, Republic of Serbia, where partners from 4 coutries (Bulgaria, Greece, Poland and Serbia) took part: 4 universities offering engineering education (Technical University of Gabrovo, Hellenic International University, Politechnika Gdanska, University of Nis), 4 chambers of commerce and industry from Gabrovo, Kavala, Gdansk and Nis, and Cluster Trakia Economic Zone.