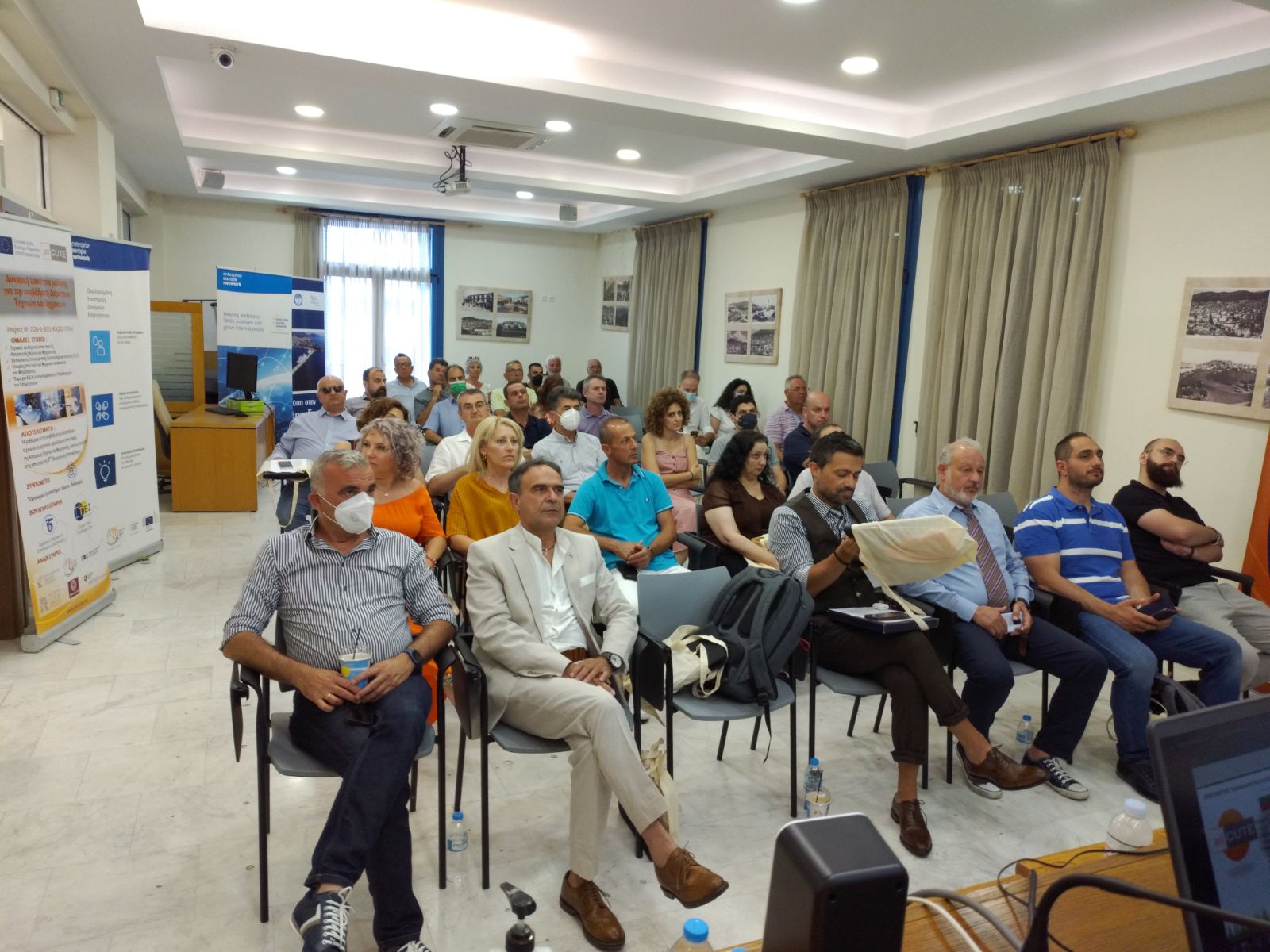 The mini conference was successfully held on Wednesday, July 6, 2022 at 17:00, in the event hall of Kavala Chamber of Commerce, within the framework of the "Active Learning Community for the Upgrading of Technicians and Engineers (allCUTE)" Erasmus+" project (PROJECT NUMBER: 2020-1- BG01-KA202-079042). The organizers of the conference were the Physics department of the International University of Greece, in collaboration with the Chamber of Kavala, while the European Union finances the program.
The topic of the conference was the necessity of continuous education, with the aim of upgrading the skills of technicians and engineers, so that they can cope with the challenges of the 4th Industrial Revolution. Important speakers from the local community were placed on the topic, among them the president of the Kavala Chamber, Markos Dempas, the Deputy
Governor of Kavala, Alexis Politis, the representative of the Technical Chamber, Elena Samourkasidou, the Director of the Kavala Chamber and Head of the Enterprise Europe Network program, Souzi Mavrommati, the Director of EPAS Kavala, Athanasios Kapsitidis, the Director of the Laboratory Center of Kavala, Mr. Stefanos Nalbantis, while the member of the Greek Parliament from Kavala, Yiannis Paschalidis, also sent a greeting for the event.
The conclusions of the conference were that the ever-evolving industry in the European Union requires new production systems that combine physical production with innovation and have a great impact on their workforce, especially technicians and engineers. They require new hybrid "human-machine" teams, where technicians and engineers will have to analyze big data, simulate production lines, coordinate robots, diagnose and repair complex automated systems.
However, data shows that industry executives should be prepared to face the above new realities, with the "right" knowledge and skills required by the new industrial environment, in order to acquire expertise, thereby not limiting employability prospects and access to quality jobs.